The Technical and Operational Challenge Facing Field Technicians and Operations
A common challenge facing instrumentation engineers and technicians is the ability to share device performance information between operations and reliability and maintenance decision-makers. Operators rely on distributed control systems and historians for alerts and trends. Instrument and reliability techs rely on device management systems to monitor "smart" instruments and valves.
Consider the following scenarios:  
Those responsible for intelligent field devices use a different software system from the operators and make maintenance decisions based on that system.
Operators responsible for the overall plant make decisions based upon alarms and alerts derived from the control system and trends and alerts from the historian.
An alert, alarm, or trend detected in the field by the device management software is not always communicated upstream to the control room nor detected by the historian.
Separate teams responsible for the overall operational health and safety of the plant end up working in different systems or different formats (i.e., Excel, Power BI) or relying on manual data transfers, emails, and phone calls.
Delays resulting from manual processes, poor communication, poorly trained personnel, or human errors in data interpretation can result in unplanned outages or safety incidents.
Stranded device data is often a barrier to operations, reliability, and maintenance working together to make timely operational decisions. The image below is a pictorial of the current state of many plant environments.
Example: The "Virtual Wall" Between Device Management and Historian Software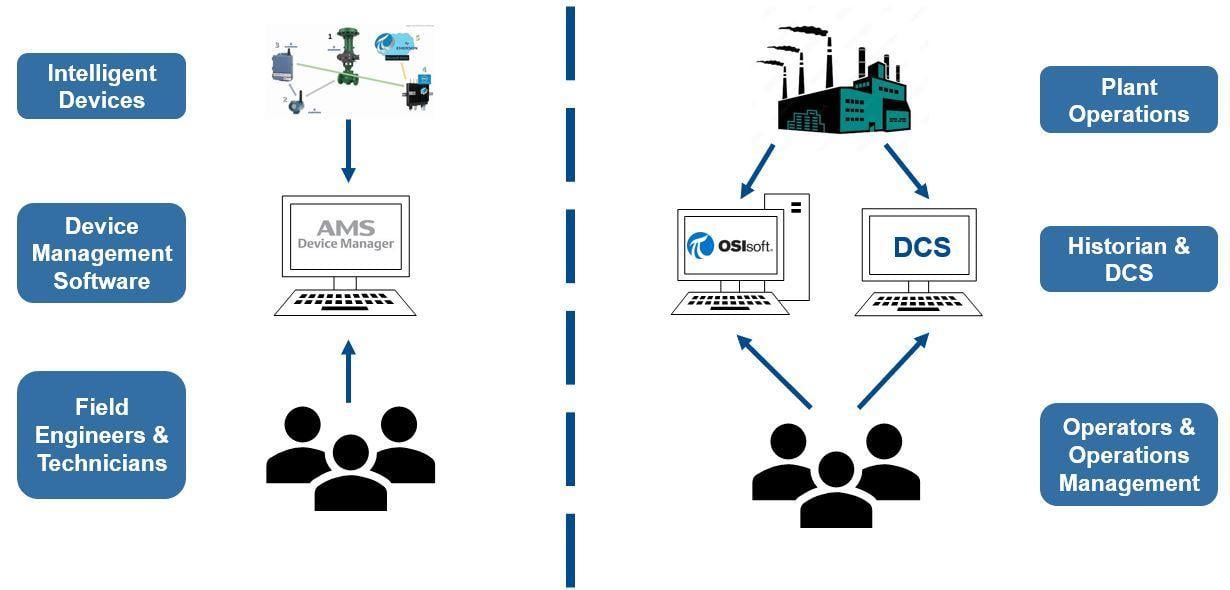 Five Steps for Integrating Device Management Software into Historian Platforms
The problem for Information technology (IT) and Operations Technology (OT) managers is two-fold: 1) how to integrate these dissimilar systems and 2) how to get competing software vendors to support these projects. (Some will not.)
The Data Integration and Visualization team at Cornerstone Controls, along with software vendor partnerships and a vendor-agnostic approach, helps customers achieve systems integration and interoperability using a five-step approach.
Step 1 – Replicate the Devices and Configurations in a Lab Setting
Cornerstone's Engineering Center in Indianapolis, Indiana, recreates a small subset of our customers' operational environment in our Engineering Lab by using the devices (i.e., instruments, sensors) the customer uses in the field. If customers use Fisher or Rosemont devices, we typically have access to those devices in-house. If a customers use something else, we can repurpose spares the customer has in stock for the brief duration of the simulation.
Step 2 – RReplicate the Device Management and Historian Software Configurations
Customers either possess one or a variety of vendor-supplied device management software applications (i.e., Emerson, Siemens, Honeywell, Rockwell, ABB, Yokogawa). Similarly, customers also possess historians (i.e., OSIsoft (AVEVA) PI, dataPARC, Ignition, AspenTech IP.21).
Cornerstone's software engineers install the vendor-supplied device management software and the historian software to replicate the customer's environment. Doing so allows the engineers to simulate the flow of information from the devices to the device management software so our software engineers can test various integration paths.
Step 3 – Test Integration Paths Between the Device Management and Historian Applications
There are multiple ways to get at an integrated solution – vendor-supplied connectors, software APIs (Application Programming Interfaces), or vendor-neutral protocols, such as OPC (Open Platform Communications). For some use cases, all are necessary. Other scenarios may require Cornerstone to compile a software connector.
Each customer's IT infrastructure is unique. In some operations, there may be multiple configurations and systems to consider. For this reason, Cornerstone's software engineers test multiple integration solutions and scenarios and then present the customer with options that and a list of pros and cons for each path, including anticipated costs, latency and throughput considerations, and implementation recommendations.
Integrating Device Data Directly into the Historian Gives Operations Real-Time Visibility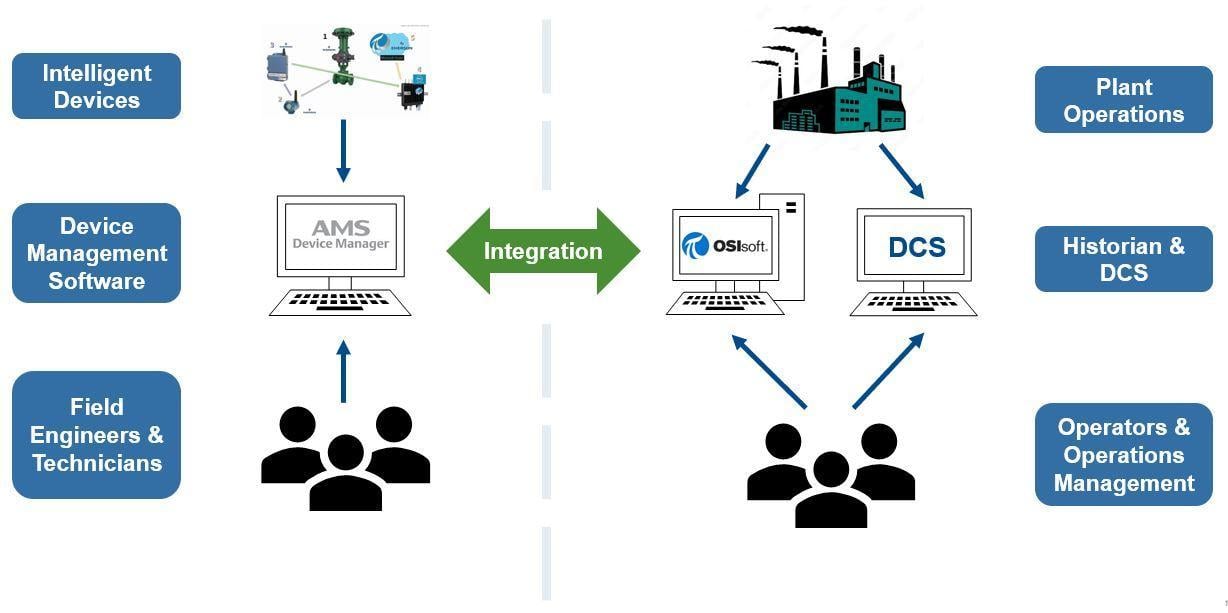 Step 4 – Define and Demonstrate Visualization Options Using On-Prem Tools
As part of simulation and integration testing, Cornerstone helps customers determine how they want their operations stakeholders to view the data. Using the software tools customers have already purchased, Cornerstone can help define the user experience, including what the dashboard should look like and how it should present information to the user. Cornerstone includes sample dashboards for the customer to evaluate as part of this process.
Use the Historian's Visualization & Analytics Tools to Create User-Friendly Dashboards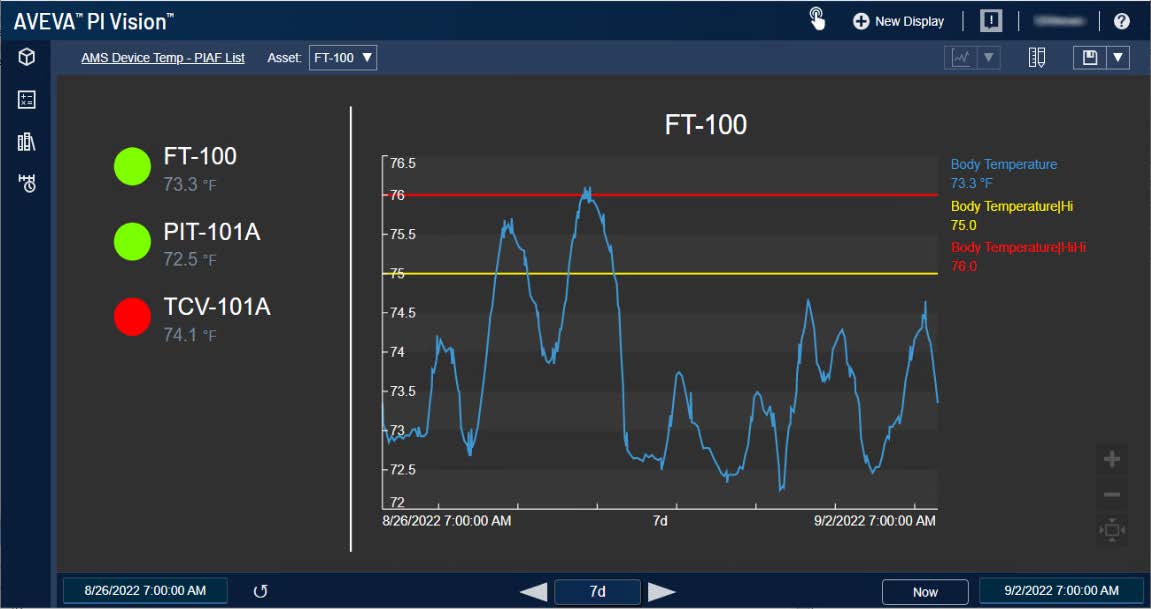 Step 5 – Define a Pilot and Production Implementation Strategy
The final step in this process is to take the results from the simulation and deploy them on a small subset of devices at the plant as part of a pilot process. After completing the pilot, the customer and Cornerstone jointly define a production rollout of the solution.
Getting Started
The easiest place to start is a thirty-minute discussion with Cornerstone subject matter experts. We will structure the discussion around the present state, future vision and requirements, user experience for trending and reports, and any stakeholder concerns. 
Leonard Clark is a Senior Solutions Consultant for Cornerstone Controls; he has twenty-five years of experience working with historians and data integration projects and holds OSIsoft (AVEVA) PI accreditations.