Our website uses cookies. By continuing to browse our site you are agreeing to our Cookie Policy.

Pressure management solutions critical for ensuring the safe and optimal performance of your process.
Emerson is the global leader in providing pressure regulating and overpressure protection solutions for a broad range of industries and applications. Cornerstone Controls is your local factory-authorized Emerson Impact Partner for all your pressure management product and service needs.

Pressure Regulators – Cornerstone offers Fisher direct and pilot operated pressure regulating products renowned for setting industry standards and delivering superior process performance. Fisher's suite of pressure regulating products are used for wide variety of applications including natural gas, steam, compressed air, fuel, specialty gases, water, and other process fluids.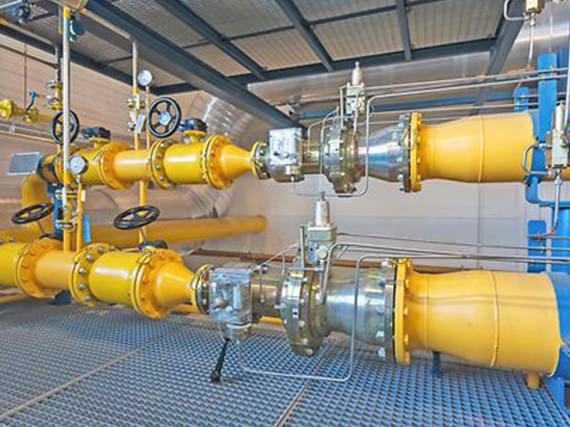 Pressure and Safety Relief Valves
 – Cornerstone offers industry leading pressure and safety relief valve brands from Emerson like
Anderson Greenwood
, 
Crosby
, and Sempell for overpressure protection of downstream equipment. Emerson's designs meet global and local codes and standards (API 526; ASME Section I, IV & VIII; EN ISO 4126; PED & more).
Flame and Detonation Arrestors
 – Cornerstone offers the full range of Enardo and Varec flame and detonation arrestors from Emerson. The product offering includes in-line, free vent, deflagration and detonation flame arrestors. 
Tank Vents and Tank Hatches
 – Cornerstone offers the Emerson line of Enardo tank vents and tank hatches designed to control evaporation losses, allow vapors to flow freely, and protect tanks against excessive pressure or vacuum.
Steam Traps and HVAC Steam Pressure Regulators
 – Cornerstone offers the Emerson line of thermodynamic and thermostatic Yarway steam traps for power, refining, chemical, and petrochemical applications where medium and high-pressure steam is often used.